We have more to offer than books! Borrow an item from our Library of Things.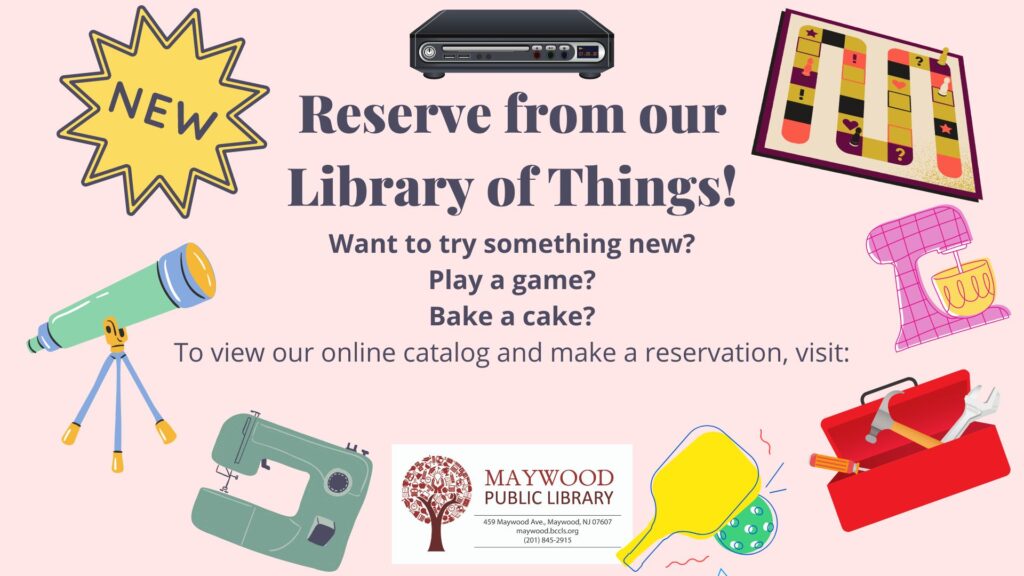 Browse Inventory/Make reservations
Library of Things Borrowing Policy and User Agreement
Patrons age 18 and over with a valid Maywood Library card in good standing are welcome to request to borrow an item from our growing Library of Things. Please note that you will be asked to sign a waiver at time of check out.
Reservations should be made for the date you intend to pick up the item from the library. All items must be returned in-person to the Maywood Library. Items may not be returned to other libraries or placed in the dropbox.
Please also note that this collection includes a limited number of unique items and therefore items cannot be held beyond the reservation date.
Note: On occasion, requests may not be fulfilled due to previous users returning the item late or for other reasons beyond the library's control. The library also reserves the right to cancel the reservation if equipment is needed for library purposes during the requested timeframe.